Lighthouse Outdoor Lighting of West Chester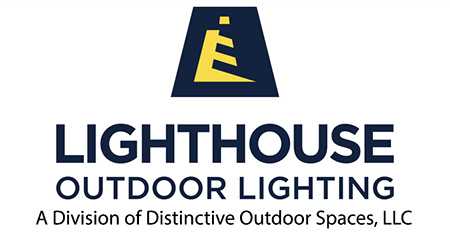 Booth: 1122
A landscape lighting design is an exceptional way to add beauty and value to your home. The certified lighting designers at Lighthouse Outdoor Lighting will turn your home into the showcase of the neighborhood by highlighting your home's best features and architectural details. We design outdoor lighting to increase your property value, safeguard your home, and turn it into a place where you can enjoy the outdoors long after the sun goes down. Lighthouse Outdoor Living® provides professional low voltage LED landscape lighting installation that will make you the envy of the neighborhood.
Lighthouse designs and manufactures our own equipment and fixtures to ensure the highest quality. Your outdoor lighting installers are trained professionals who will leave your property looking as though they had never been there. That is, until the sun goes down. When Amazing Matters, you can trust Lighthouse. Every installation includes a one-year landscape lighting maintenance program to protect your investment and ensure peace of mind. Every Lighthouse fixture and power supply has a lifetime warranty. Lighthouse Outdoor Living® also services or upgrades older existing outdoor lighting systems with the latest in low voltage LED technology.
Ray Moran, Owner of Lighthouse Outdoor Lighting of West Chester, has been serving the state of Pennsylvania since 1992 as a Certified Arborist through the International Society of Arborists and a Pennsylvania Certified Horticulturist through the Pennsylvania Landscape Nurseryman's Association, Ray designs lighting systems with the safety of your landscaping in mind. His attention to detail and commitment to customer satisfaction shows when designing and installing outdoor lighting systems for his community.