You reap what you sow…. So, we're going to help you grow!
Stop by and learn more about edible landscaping, planting a children's garden (it's never too early!) and other horticultural interests. We've got experts to show you the ropes and teach you tips and tricks – whether you just bought your gardening gloves or your motto is garden more, work less.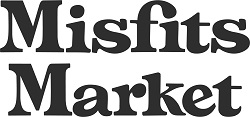 Misfits Market is a grocery subscription box dedicated to making affordable food more accessible while breaking the cycle of food waste. The company delivers organic misfit fruits and vegetables straight to your door at up to 40% less than grocery store prices, as well as high-quality pantry staples at up to 70% off.

Millions of pounds of misfit produce—the delicious but funny-looking fruits and vegetables that don't meet grocery store standards—get squandered annually, either going unpicked or being thrown away before they ever get to the store. Misfits works directly with organic farmers to rescue this produce and give farmers a fair price for their hard work.

Misfits Market delivers to every zip code in the states they serve, bringing healthy options within reach of everyone. Every Misfits box you order benefits sustainable farmers, fights food waste, and helps save the planet. To date, Misfits Market has rescued more than 10 million pounds of produce that would have otherwise gone to waste. Misfits Market is located in Greater Philadelphia.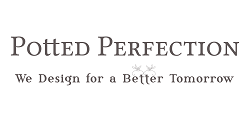 The Perfect Garden by Potted Perfection
Embrace a love for nature, creativity & sustainability! Potted Perfection is a family owned Green Design + Installation Company that believes everything right in the world can be found within nature.
The outdoors are our greatest design + teaching tool and Potted Perfection is excited to create a world of playscapes, greenscapes & lovescapes all out of everyday natural materials. We've begun our journey on creating the first ever completely sustainable school in the Tri-State Area for elementary children aptly named 'Philadelphia School of Sustainability.' Philadelphia School of Sustainability teaches children how to create a better tomorrow! We invite all to enjoy our beautiful vignettes of a world that could be through a beautiful children's garden this Home & Garden Show.