2019 FEATURE GARDENS
The region's top landscaping companies come together to help visitors escape winter and start planning for spring. More than 5,000 sq. ft. of inspirational gardens will be showcased with the latest new gardening techniques, ideas and must-have products for 2019.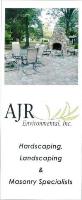 AJR Environmental, INC
We aim to provide our customers with the best quality, service and product affordable today. We strive to provide these components to enhance your outdoor space to a more livable and easily maintained area for entertaining and recreation while increasing the value of your home.

Website: www.ajrenvironmental.com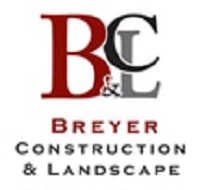 Breyer Construction & Landscape LLC is a family-owned business founded in 2001 by brothers Matthew and John Breyer. The company is based in Reading, PA and serves the Southeastern PA communities from Harrisburg to Allentown to Philadelphia. Breyer has two divisions: Dream Backyards and Interior Remodeling.
Mailing Address:
PO Box 361
Reading, PA 19607
Showroom/Office Address:
314 Arlington St.
Reading, PA 19611
Phone: 610.546.7633
Phone: 717.723.8DEK
Fax: 610.621.4938
sales@breyerconstruction.com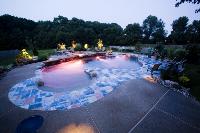 Crystal Clear Signature Pools
Crystal Clear Signature Pools is a Bucks County, PA based pool contractor focusing on delivering custom pool design and build experiences that encompass many unique pool features, beautiful hardscape installations, and landscape plantings since 1985. Our team provides a hands-on approach and our goal is to exceed every client's expectation. Our creative designs feature beach entries, waterfalls, cave-like grottos, underwater sound, pool bars, outdoor kitchens, cabanas, fireplaces, stone patios, and theme gardens just to name a few. Every concept is unique to the client and we are trusted to deliver a turn-key project designed, installed, and managed by our expert team from start to finish. Beyond the build, our service department offers year round certified full service for all your pool needs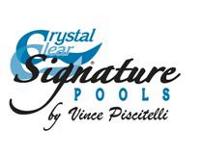 Website: www.ccspools.com

Floral & Hardy
Unique, exceptional, whimsical, unusual … Floral & Hardy of Skippack's plants, gifts, jewelry and décor are all that and more! You'll discover everything you need to make your garden a delightful retreat from a busy world and to brighten your home during every season of the year.

Plus, when you need that "special something" for a birthday, anniversary or holiday, you can be sure to find the perfect gift! We welcome you to explore our site and also visit our retail location – Floral & Hardy of Skippack, 4007 Skippack Pike, Skippack, PA 19474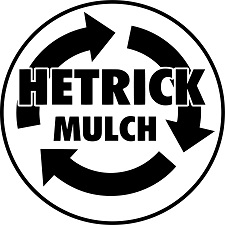 Hetrick Gardens
Hetrick Gardens in Montgomery County, PA has been helping customers create beautiful outdoor spaces for over 25 years. Our Landscape and Nursery Center offers colorful and unique plantings along with a great selection of mulches and supplies. We offer experience and advice to help the do-it-yourselfers as well as property owners who prefer installation and maintenance by our professional crews.
Hetrick Gardens is also a resource for landscape contractors and municipalities, providing the materials they need for projects and access to our yard waste recycling center. This truly 'green' operation processes yard waste into mulch and compost, allowing it to be re-used in the landscape.
Quality products, services, and friendly advice are why 'Great gardens begin at Hetrick Gardens.' We welcome your visit to our physical location in the Pottstown/Limerick area or our website at www.hetrickgardens.com.
Hetrick Gardens
Hetrick Mulch
2620 Swamp Pike
Pottstown, PA 19464
M Hetrick Enterprises LLC PA059946
Turpin Landscaping Design/Build
Turpin Landscaping, Inc. is a full service landscaping company dedicated to creating outdoor lifestyles. Our specialties include design and installation of water features, masonry, landscaping and lighting, which we incorporate into beautiful custom projects. Our computer-assisted designs ensure that the homeowner will be able to realize their goals for a beautiful and unique outdoor property.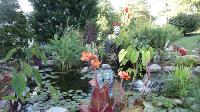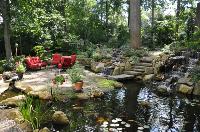 Website: www.turpinlandscaping.com