Come see a mix of unique gift-ware items in Philly's Favorite Finds, a special marketplace within the show focusing on Philadelphia's most innovative retailers and artisans. If you are looking for an object that is bound to make a lasting impression or if you want to add a wow-factor to your living room or even find a piece of jewelry with a compelling story behind it; Find your exclusive style at Philly's Favorite Finds.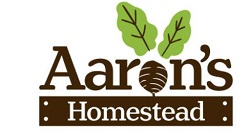 Aaron's Homestead Products
Aaron's Homestead Products (AHP) is woman-owned family business, operating in Corry, PA. AHP is the Gardening Product Line of Corco Industries, Inc. Corco Industries started out as a powder coating job shop in 1996. In 2002, we expanded our shop to include contract manufacturing with full sheet metal and wood shop manufacturing capabilities.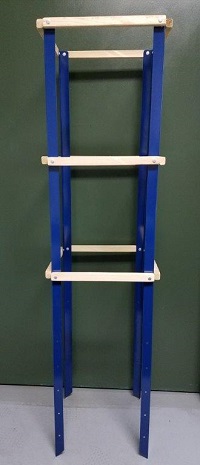 Aaron's Homestead grew out of our love of the simple life and our passion for growing our own food. It is important to us to make a high quality product right here in the United States, and to keep Americans employed. It is also important to us to help people feed themselves no matter their limitations, whether they have mobility problems or lack of gardening space or experience. Because we are the manufacturer and we sell directly to our customers you are able to receive a high quality product at an affordable price; there is no middle man price bump!
Another major concern that lead to the creation of our high quality elevated garden planter boxes is food safety. Recently, in the news, people have been getting sick and even dying from e-coli/listeria contaminated produce. By growing your own food, you know where your food comes from, who has touched your food and you can control what types of fertilizer and pesticides (if any) are incorporated in your food.

https://www.aaronshomestead.com

Visit us in booth 1218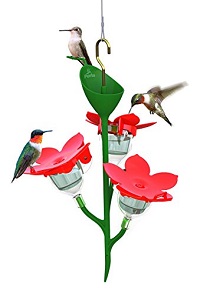 Allura Feeders
Welcome to the world's easiest system to care for hummingbirds: the patented Allura Pod System. Easy cleaning for your feeder. Leave the feeder outside. Take the nectar to the feeder. It's fast! It's easy! It's beautiful!
Our Allura feeders have been a family passion and journey, inspired by two women who were very special to us. Their love and passion for life encouraged us to design and create the products you see on this site. We hope they can brighten your day.
Allura started with an 'ah-ha' moment on how we could create a whole new way to feed and care for our little friends. The fundamental idea was to use something we refer to as 'feed pods' that sit in the feeder. The feed pods are the only part of the feeder that touch the hummingbird food and, hence, the only thing that needs to be cleaned (or replaced). This makes it so much easier to care for the feeders. We also wanted to create something that is equally beautiful and functional, with rich colors and shapes that mimic nature. We hope you like it... and maybe your 'hummers' will be a little happier as well!
As a family, we have worked hard to develop Allura and we plan to continue to dream and create new feeders.

Asian Specialty Shop - Ceramic Planter Wholesale & Retail
Visit us in booth M10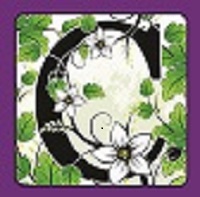 Carol's Scents and Soaps
Creators of natural soaps & bath products. Soaps available in 30 amazing scents. We even have Pretty Puppy soap to keep your best friend smelling clean & cuddly.
Visit us in booth M11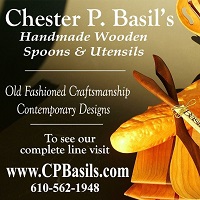 Chester P. Basil
Here at Chester P. Basil's, we handcraft some of the finest wooden spoons, wooden cutting boards and wooden spatulas you can find today. In addition to our expert craftsmanship, we offer some of the most competitive pricing on the web. Our wooden spoons are designed to fit the hand comfortably without compromising functionality. Our handmade wooden spoons are crafted using premium Pennsylvania black cherry wood which offers an extra level of durability. We also offer a left-handed option on some of our pieces to fit our left-handed customers even better!

With a shop location in Lenhartsville, PA and a retail location in Kutztown, PA, Chester P. Basil's takes pride in crafting some of the finest handmade wooden spoons right here in Pennsylvania and distributing them throughout the world. We believe that a combination of quality, functionality and form is what separates us from our competition. After purchasing a handmade wooden spoon, wooden cutting board or wooden spatula from Chester P. Basil's, we are confident that you will return to us in the future. With that being said, we value each and every one of our customers and strive to go above and beyond whenever possible!

Visit us in booth M4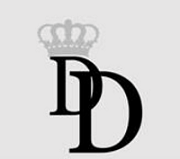 DeDandy
https://www.instagram.com/de.dandy/
Visit us in booth M6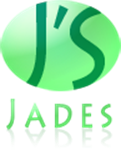 Jades
Visit us in booth M1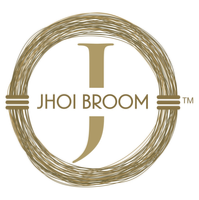 JHOI BROOM
Jhoi Broom is the product of our family's journey to find the quintessential broom for our hardwood floor. Jhoi Broom is named to imitate the Vietnamese word for broom - "chổi" (pronounced JOI) and to represent the joy we hope our customers will have when using our brooms.
Generations of our family, from grandparents to our little one, enjoy walking and running around the house barefoot. There is a simple pleasure in being carefree and barefoot, feeling the smooth warm grains of the hardwood floor, the porous red terracotta bricks on the porch, the cracks in the weathered wood on the deck, and the smooth cold surface of ceramic tiles. All of these floor types need a broom that can sweep up even the tiniest speck of dirt to keep our feet clean and comfy.
But what is the ultimate broom? In the age of machinery and disposables, a hand broom offers a quick clean up solution that does not require batteries or electricity or contribute to landfills each time you clean. A good broom should be comfortable to use and effective at sweeping up dust and larger pieces of trash. The ultimate broom needs to be aesthetic, efficient, and leave as light of a ecological footprint as possible at the same time. Our search began in the US, where we encountered some Asian brooms but they were constructed from plastic and were not durable. So, we traveled to Vietnam and some other Asian countries to search for the ideal broom.
There are several types of grass brooms used in Vietnam and our favorite one is a particular kind of broom made of soft grass and vines. It is durable, soft, effective, and most important of all, ergonomic. These grass brooms can last for years of constant use and they adapt to the users' postures and habits. But the grass brooms commonly found in the markets, sadly, contain a lot of plastic and metal parts like the ones previously found in the US, and many of them would contribute to the landfills after the brooms are discarded.
During one of our trips to find a greener way to make these wonderful grass brooms, we stumbled across an old broom made of grass and vine, resting on the side of the wall, worn to the handle and yet held together. There was no sign of plastic or wire on the broom and it was beautiful. We asked local villagers and learned that it was an old design, which is still partially used in certain parts of Vietnam.
And there it is, this old hand tied broom became the design inspiration for Jhoi Broom, a natural ergonomic grass broom. Working with artisans from different villages, we revived the old craft of hand tying a grass broom using only vine and grass. Our Jhoi Broom stays true to the old design in terms of materials and tying method but it is made in different sizes with a slight change in design to accommodate different needs.
www.jhoibroom.com
www.instagram.com/jhoibroom
www.facebook.com/jhoibroom

Visit us in booth M7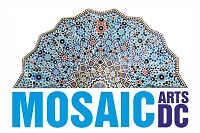 My Background
When I was in high school my favorite time of was when I was allowed to draw and paint. As I got older, this love never faded and eventually I built my own style.
My Medium
I use many different mediums, such as clay, acrylics, and pastels. I believe that working in a single medium is restrictive to my artistic process. Each idea manifests in its own individual style.
My Inspiration
I enjoy hiking in my spare time and many of my pieces are directly influenced by these hikes in nature. I love recreating plants and wildlife in my work.
https://www.facebook.com/Mosaic-Arts-DC-1775974165953237/
Visit us in booth M2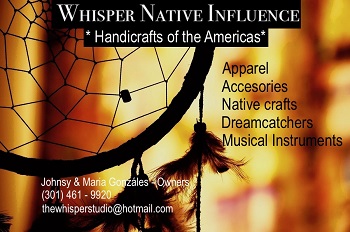 The Whisper Studio

S.D Wood Designs
My name is Scott and I am the owner and builder of SD Wood Designs. Growing up in Bucks County PA, I always had a love for creating and building with my hands, but I never knew where to go with that passion. I would always do little projects here and there for friends and family, learning as I went and growing my skills as a craftsman along the way and in October of 2016 with the help of a lot of family and friends I turned that passion into my business. I am a mostly self-taught woodworker constantly growing, learning new things and striving to create heirloom quality items that will last a lifetime.
Website: https://sdwooddesigns.com/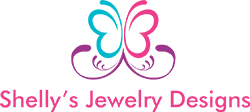 Shelly's Jewelry Designs
Visit us in booth M17

YUMI JEWELRY features nature-inspired, handmade jewelry designed with a vibrant variety of semi-precious stones, Swarovski crystals and sterling silver.
YUMI PLANTS features an urban jungle of terrariums and air plant designs. This collection is designed with natural air plants, colorful gemstones and our modern hand-painted wooden air plant holders.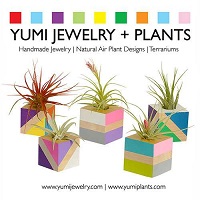 www.yumijewelry.com | www.yumiplants.com
Visit us in booth M9