Thank you to all our show sponsors and partners!
Official Window & Door Sponsor

Whether at home or on the go, Xfinity products and services work together to help make sure you are always connected to the place and the people you love. With more wireless devices connected to your home network than ever before, Xfinity xFi gives you the speed, coverage and control you need through a simple, digital dashboard. Xfinity Mobile offers Internet customers a better wireless network designed to save them money. Xfinity even brings your favorite TV shows or movies to you whenever and wherever, with Xfinity X1 and the Xfinity Stream app. And, Xfinity Home's total home security and automation keeps you connected to your house – and the people inside of it – from anywhere. Make your home a connected home with Xfinity.
Visit us in booth 608 or at www.xfinity.com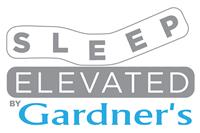 NEWS FLASH – YOU'VE BEEN SLEEPING WRONG ALL YOUR LIFE. It's not your fault and your "too firm/too soft" mattress isn't to blame.

Those seeking a morning without aches, pains and grumpiness must visit the Sleep Elevated by Gardner's booth #913.

You'll discover why you've been sleeping wrong all your life and learn why you're not getting the rejuvenating sleep you deserve. Visitors will sample the Sleep Elevated proprietary "Less Snore, More Cuddle" sleep system - the ultimate in pain and pressure relief allowing you to sleep soundly through the night. Don't miss this opportunity.

Before you visit, text SLEEP to 215-440-6157 to enter to win a FREE mattress!
Gardner's Mattress & More is a southeastern Pennsylvania hidden gem, offering exceptional sleep products. Gardner's has earned 800+ online and in-store 5-star customer reviews and are Lancaster County's Favorite Mattress Store 10 years running. Visit booth #913 a reserve your show seat ASAP.

Visit us in booth 913 or at www.gardnersmattressandmore.com

Founded in 1999, House & Home is the proven regional shelter resource magazine that gets results. House & Home has become the medium that defines the region's home shelter trends. Each issue is dedicated to upscale home design and renovation, where affluent homeowners find a wide range of resources for building and remodeling projects from concept and planning through completion. We fill 100 percent of our pages with the latest in construction trends, beautiful interior designs, great ideas for home improvement and inspiring gardening articles. Our affluent homeowners (who own homes with an average value above $550,000) tell us they refer back to our magazine throughout the year to plan their home projects.

Bright Eye Solar offers customized design, financing and installation of solar electric systems in the Greater Philadelphia Area. From our product offerings, customer service and high level of workmanship to our production guarantee and remote monitoring and management, we strive to be the premier solar installer in the area.
Visit us in booth 89 or at www.brighteyesolar.com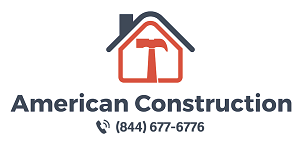 ONLINE TICKET SPONSOR
American Construction is a family owned roofing, siding and window company. We take pride in using the highest quality materials and craftsmanship. We treat our customers like family!
Visit us in booth 323 or at www.amconstruct.com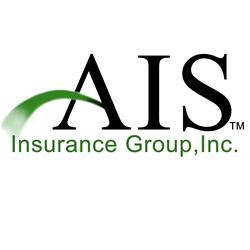 Aisle SPONSOR
AIS Insurance Group, Inc. is an independent insurance agency that provides insurance solutions customized to fit your unique lifestyle. Insurance can be a complicated purchase that requires more than 15 minutes of your time. As an independent insurance agency we work hard for you, not the insurance company, giving you the power of choice and providing the best possible protection at the lowest possible cost. We specialize in offering personal insurance, including auto insurance, homeowners, renters, condo, recreational vehicle valuable possessions, life insurance, and employee benefits. We also offer business insurance including general liability, workers' compensation, business auto insurance, commercial umbrella, cyber liability, and employment practice liability (EPLI). We also offer industry specialized insurances like brewery insurance, golf course insurance, condo building insurance and contractor insurance. We are centrally located in Malvern, PA and serve our clients in Chester County and surrounding areas of Pennsylvania, New Jersey, Delaware and Maryland.
Visit us in booth 55
THANK YOU TO OUR SPONSORS & PARTNERS: