2019 Show Sponsors & Partners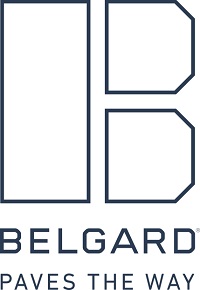 Belgard paves the way! Only Belgard provides the inspiration and tools to bring your outdoor living vision to life, and the peace of mind to ensure it lasts. Since 1995, our locally made and nationally backed products have transformed thousands of residential and commercial properties across North America. Every day, our network of trained and certified contractors and dealers helps customers to envision their creative journey and realize their outdoor dreams.

We strive to improve our products by spending more than 20,000 hours in research and development every year. Perfecting new products keeps us aligned to current design trends and places Belgard on the cutting edge of manufacturing techniques and technologies.

At Belgard, we set the standard for landscape design and innovation. We are committed to providing you and your family with years of outdoor beauty and protection. And we can't wait to see what you think of next.

www.belgard.com

Cameron Peters Floral Design has been hand-delivering premium floral arrangements and gift baskets to help strengthen relationships, give love and support, and celebrate life's special moments since 2017. From birthdays to anniversaries to commemorating a loved one, and every little "just because" moment in between.
With FREE Same Day Delivery in the Phoenixville, PA area, we are dedicated to helping you find the perfect flowers to deliver your message and enhance your special occasion. Our stunning arrangements will allow nature's beauty to inspire your special moment. And because we are a local florist dedicated to your satisfaction, you can always expect your needs to be treated with all the attention to detail they deserve.

Established in 1989, Country Lane is a family-owned business with one convenient location in Annville, PA. Our locally handmade Amish furniture is made with the finest selection of hardwoods. Our craftsmen pay close attention to detail and take great pride in the quality and beauty of the finished product. When you buy from Country Lane, you invest in the best quality and you enjoy a work of nature, the warmth and beauty of our genuine hardwood handcrafted furniture.
If you're under the impression that you may not be able to enjoy having beautiful handcrafted Amish furniture in your home because you live outside of our service area, take a closer look at the map below. You'll quickly discover that our service area is pretty much wherever you live! In addition to serving the immediate area surrounding our Annville, PA store, we deliver to locations throughout PA and all across the USA! So whether you need delivery of Amish furniture in Maryland, Virginia, New York or just about anywhere else, we can accommodate you!

Our aim is to provide you with everyday, user-friendly, solid, handcrafted furniture that reflects your style and tastes...furniture that can be handed down from generation to generation. All this at reasonable prices. To treat you the way we would want to be treated is our family goal. Please come visit our furniture store in Annville, PA, we'll be glad to help you!
www.countrylanefurniture.com

Founded in 1999, House & Home is the proven regional shelter resource magazine that gets results. House & Home has become the medium that defines the region's home shelter trends. Each issue is dedicated to upscale home design and renovation, where affluent homeowners find a wide range of resources for building and remodeling projects from concept and planning through completion. We fill 100 percent of our pages with the latest in construction trends, beautiful interior designs, great ideas for home improvement and inspiring gardening articles. Our affluent homeowners (who own homes with an average value above $550,000) tell us they refer back to our magazine throughout the year to plan their home projects.

Infinity Massage Chairs
In today's culture, we place more emphasis on our wellness than ever before. After all, a higher level of overall well-being leads to a higher quality of life, which better equips us to conquer our limitations and enjoy doing the things we love most. At Infinity, we aim to help people of all lifestyles do just that by designing our chairs with the latest technology in the industry, including adjustable 3D massage and modern conveniences like Bluetooth® and mobile app compatibility. Elevate your wellness and live your best life with Infinity Massage Chairs.

Visit us in booth #823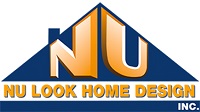 Online Ticket Sponsor
Your home is more than your castle — it's a reflection of your personal style. Shouldn't the outside make a bold statement about who you are?
At Nu Look Home Design, Inc., our design pros and home remodeling experts work with homeowners throughout Maryland, Northern Virginia, Pennsylvania, Delaware, and New Jersey to deliver beautiful, affordable and energy-efficient home improvements that not only look fantastic but provide the ultimate in form and function.
More than that, our installers are the best in the business. Our experienced team of craftsmen and professional home remodelers will work with you to achieve the new look you've always dreamed of.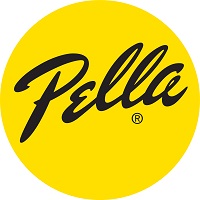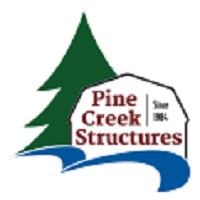 Pine Creek Structures built its first shed in 1984, in the beautiful Hegins Valley of Central Pennsylvania. The business started out as a family operation, serving a local market. Seeing potential for the business to grow, we set out to build a manufacturing facility and by early 1995, we launched production in the new facility.
Today, the Pine Creek team consists of 3 fully-operating manufacturing plant facilities and over 20 owned and operated retail sales locations. We also provide structures to over 25 preferred dealer locations and wholesale accounts. Our team is dedicated to their jobs, communities, and families.
Pine Creek Structures is the largest manufacturer and retailer of portable sheds and other outdoor structures on the East Coast. Our products and services are readily available from Connecticut to Virginia. Our team is as dedicated to delivering a quality product now as we were 1984 when the first structure was built. With our 6-Year Top-To-Bottom warranty on all heavy duty buildings and our second-to-none manufacturer's warranties, our buildings are made to last longer than the industry standard.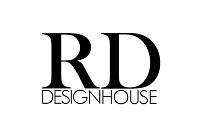 RD DESIGN HOUSE
Restore Décor – Design House is a full-service interior design company offering staging, residential and commercial interior design. Our staging uses the elements of Interior Design to enhance the focal points and help minimize a homes' weaknesses. We provide unique solutions that give that wow factor.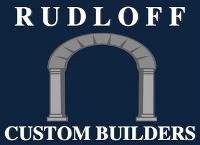 RUDLOFF CUSTOM BUILDERS is a full service, certified remodeling company that covers all of the Philadelphia suburban area. This business, like most others, developed from a friendship of young entrepreneurs who wanted to make a difference in their clients' lives, one household at a time. This relationship between partners is much more than a friendship. Edward and Stephen Rudloff are brothers who have renovated and built custom homes together paying close attention to detail. They are carpenters by trade and understand concept and execution. RUDLOFF CUSTOM BUILDERS will provide services for you with the highest level of professionalism, quality, detail, punctuality and craftsmanship, every step of the way along our journey together.

Specializing in residential construction allows us to connect with our clients early on in the design phase to ensure that every detail is captured as you imagined. One stop shopping is essentially what you will receive with RUDLOFF CUSTOM BUILDERS from design of your project to the construction of your dreams, executed by on-site project managers and skilled craftsmen. Our concept, envision our client's ideas and make them a reality. Our mission; Creating lifetime relationships built on trust and integrity.
www.rudloffcustombuilders.com

Scott Baldelli Gardening & Design is a family owned and operated business serving Bucks, Montgomery, Delaware, Chester, and Philadelphia Counties. Scott Baldelli has been working in the horticulture industry for over 15 years. His specialties include garden design, vegetable gardening, garden maintenance, "foodscaping," living patios, garden renovation, small space hardscaping, and container gardening. Scott emphasizes the importance of sustainability and organic gardening, and uses native plants whenever possible.
Would you prefer to work in your garden yourself, but don't know where to start? Scott also offers garden consulting. He loves teaching others about plants and sharing his love of gardening.
Contact us today for a free estimate.
Website: scottbaldelligardening.com
Email: scottbaldelligardening@gmail.com
Phone: 215-822-4043

Everyone's talking about the new Sleep Number 360 smart bed. It knows, senses and adjusts to keep you both sleeping your best. It can even warm the foot of the bed on each side, to help you fall asleep faster. Does your bed do that? If it doesn't, it's time you met the bed that does it all. Visit Sleep Number today.
www.sleepnumber.com
Visit us in booth #527

Smart Home Sponsor
From flat screens to touch screens, you're never far from your technology. Xfinity helps make sure the things you love are just as close. Like your favorite TV show or movie. Your parents, pets or children. Even the place you call home. Xfinity makes it easier to connect to them wherever, whenever – using the technology that's always by your side. Make your home a connected home with Xfinity.

HomeAdvisor is an easy way for homeowners to find and connect with trusted home improvement, maintenance and repair professionals. We offer our homeowners a comprehensive suite of tools, products and services such as our patented Profinder, True Cost Guide, Instant Connect and Instant Booking. Access to all of the site's features is free to homeowners, with no membership fees.