Out With The Old, In With The New. The New Kitchen, That Is!
Feb 14, 2018, 22:07 PM
We're thrilled to have Touchstone Kitchen & Baths joining us at the 2018 Philly Home + Garden Show. In anticipatiocn of this weekend's show Touchstone Kitchen & Baths* is sharing turn even the most run down and outdated kitchens into something special.

You're covered in flour, dishes are piling up, kids are running through the kitchen at breakneck speeds, the dog seems to have some innate ability to lay down in the wrong spot at the wrong time. It's Thanksgiving and your tiny kitchen just isn't cutting it anymore. In a moment of stress-induced liberation you contemplate giving up and walking over to Wegman's for a deli platter and calling it a day.

Hey, we've all been there. But luckily there's a solution to all your cramped kitchen woes. Imagine a glistening new kitchen with more storage than you could fill in a lifetime. Double ovens mounted in the cabinetry away from the range and out of reach of Fido. A massive island with enough space to park a Volkswagen.

At Touchstone Kitchens & Baths, we've seen just about every type of bad kitchen design – and still managed to turn it into something special. Take, for instance this cramped, dingy old kitchen that hadn't seen an update in a few decades.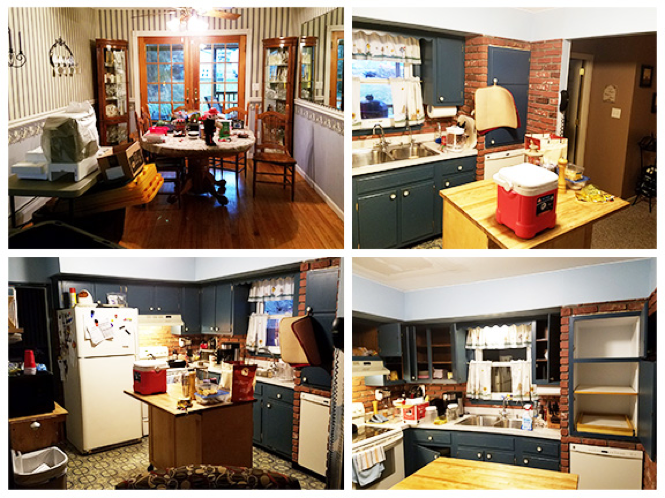 This home was sectioned off to have a formal dining room, small kitchen, and an informal dining area – way too much for a small home. By removing the formal dining room divider wall and incorporating that space into the kitchen, we were able to give this home a massive kitchen and dining space. Take a virtual walk-through of this project yourself:
Who wouldn't want to cook in that kitchen?! The open kitchen now has plenty room for the kids, guests, and even Fido. It's setup in a way that allows multiple cooks plenty of room and keeps the cooks engaged with guests in the seating areas.
When planning your kitchen remodel, don't be afraid to remove walls to make room for a more pronounced and open kitchen space. Our designers love to think "outside the kitchen" when redesigning kitchen spaces.
Here's another open floor concept where the homeowner preferred having an open floor layout rather than being separated from the family while cooking. This home also featured a formal dining area in the same space where the dining table is now, but with two walls separating it from the kitchen and living room. It wasn't an ideal layout to say the least.
This new layout is absolutely perfect for entertaining family and friends without being divisive. And since there's so much extra space, we were able to incorporate a built-in wine storage area with a beverage cooler. Now guests can access a glass of vino without getting in the cook's way.
Still need more design inspiration? Be sure to stop by the and say hi to the people at Touchstone Kitchens & Baths (booth #2111). The Philly Home + Garden Show will take over the Great Philadelphia Expo Center from February 16-18, 2018. Visit Baldelli's "Edible Landscaping" display on the show floor to learn how you can make your garden as tasty as it is beautiful! Get your tickets NOW!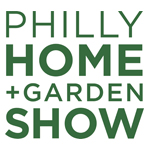 FEBRUARY 16-18, 2018
GREATER PHILADELPHIA EXPO CENTER
*
Article by
Redcoat Creative