Looking for ideas for your booth space? Check out the exhibit photos below for some inspiration!

Remember, it takes someone three seconds to walk by a 10x10 space.
Be sure to catch their attention!

Don't hesitate to reach out for tips and advice on updating your current booth space!

**Please note all booths are required to have flooring (carpet, hardwood, foam tiles etc). Also no flags, tents or double sided signage is allowed into the show. Contact your Exhibit Sales Consultant if you have any questions.**

CLICK HERE FOR A LIST OF PHILLY HOME SHOW MUST DO'S

Quality Matters

Eye Catching Display = Increase in Traffic = Increase in Sales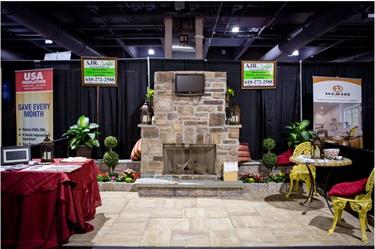 AJR Environmental



AJR has a skirted table located off to one side which leaves room for attendees to enter their exhibit space. There is clear signage and a display demonstrating their quality work.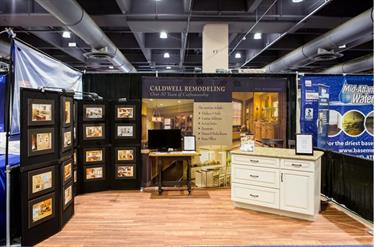 Caldwell Remodeling
A great display that has good signage which lists all of the services available. There are photos that shows services offered which is creative if you don't have a booth that allows for a built in feature. The flooring is professional and the island is in a great spot to meet with potential customers, there is also a TV screen that can advertise additional services.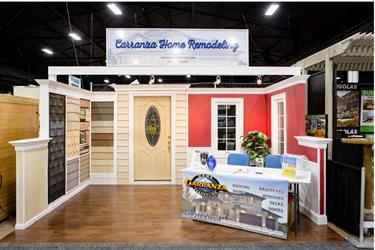 Carranza Home Remodeling
Carranza has a creative exterior display with very polished professional flooring. The signage is visible and there is additional signage that showcases multiple exterior services offered.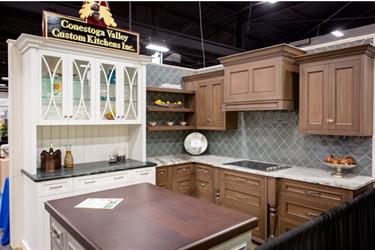 Conestoga Valley Custom Kitchens
This beautifully built kitchen display is a great example of how to build in a small space such as a 10x10 booth. There is clear signage and the customer can automatically see what this company does. The island is strategically placed and it's the perfect spot to meet with potential clients.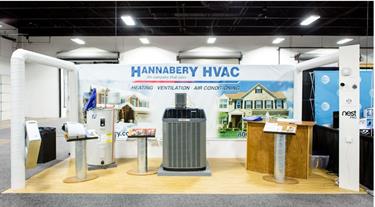 Hannaberry HVAC
This 10x20 booth has lots of space that is inviting for attendees to walk in and further get details on the products displayed. There is nice hardwood flooring and visible signage. The display is nothing short of creative and innovative it definitely stands out from other HVAC companies in the show.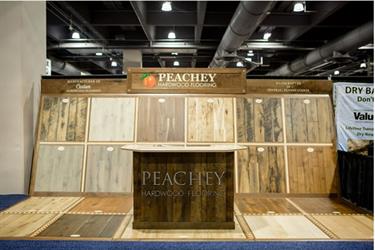 Peachey Hardwood Flooring
Peachey Hardwood has created a booth space that showcases great branding for their products. Various options of flooring are on display and makes it easier on the consumer to come to a decision while on the show floor.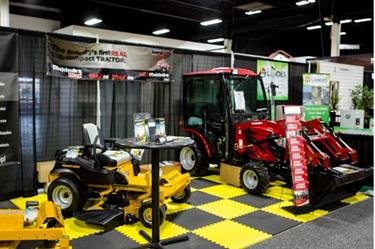 Power Pro Equipment



Let people touch and see your products. A 10x30 space allows the product displayed to have room, and allows you to have a table to meet with attendees and collect leads. Also notice the creative flooring which stands out in their booth and is appropriate for this company's industry.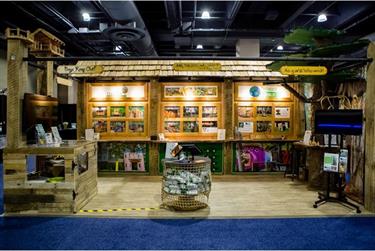 Treehouse World
Notice their flooring, meeting space to collect leads, visible booth signage and their eye catching display that demonstrates all of their products and services.
Questions?
Please Contact Us