2020 MAKE IT, TAKE IT
PRESENTED BY,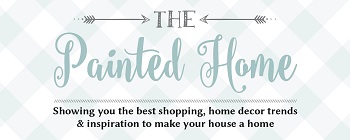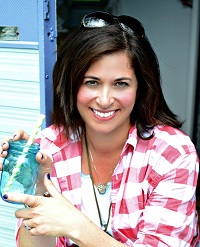 Attendees get their hands dirty with our hands-on workshops. Learn from the experts and discover new DIY project tips and ideas plus walk away with your own custom made creations.



15 SLOTS AVAILABLE PER WORKSHOP!
ARRIVE EARLY TO THE WORKSHOP YOU WOULD LIKE TO ATTEND!
FIRST COME, FIRST SERVED!
ALL SUPPLIES AND WORKSHOPS ARE PROVIDED FOR
FREE

!
Looking to be a workshop leader in 2020?
Contact Denise Sabia at paintedhome@gmail.com with any questions.
Make It Take It Schedule
Saturday, February 15, 2020

10 AM
Jeff Devlin
from HGTV, DIY Network and SchoolHouse Woodworking- DIY workshop
11 AM
Lindsey Boemke from Hilltown House- Planked Wood Picture Frames
12 PM
Heather Evert from Chalk Couture - "Egg"celent cutouts
1 PM
Scottie Vosburgh, Saved by Scottie - Skyline Art
2 PM
Michele Brown & Rebecca Celhar @sweetthreadso/ @hellocentralavenue - DIY Painted Canvas Totes
3 PM
Michele Brown & Rebecca Celhar @sweetthreadso/ @hellocentralavenue - DIY Painted Canvas Totes
4 PM
Sue Walton, Bellefonte Vintage - Painted Flower Pots

Sunday, February 16, 2020

10 AM
Heather Evert from Chalk Couture - Welcome Tag Cutouts
11 AM
Lindsey Boehmke from Hilltown House - Planked Wood Picture Frames
12 PM
Scottie Vosburgh from Saved by Scottie - Skyline Art
1 PM
Amanda Pluck, @little.tall.rulers - Wood Burning, Photo/oil ledge shelf
2 PM
Amanda Pluck, @little.tall.rulers - Wood Burning, Heart Frames
3 PM
Sue Walton, Bellefonte Vintage - Painted Flower Pots,
4 PM
Nicole Parker, @shes.so.thrifty - Macreme Wall Hanging or Dream Catcher