Caring for Your New Custom-Created Succulent
Jan 29, 2019, 21:01 PM
We are very excited to bring the new Succulent Bar by Floral & Hardy of Skippack to the Philly Home + Garden Show! It's where you can design and create customized succulent planters to brighten up your own home, or give as a gift. Adding interest to your home by growing succulents can help relieve winter doldrums, and indoor plants can help improve air quality.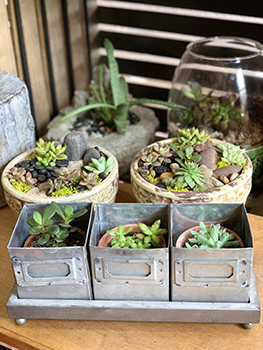 It's no wonder that succulents are so popular, as their exotic shapes and textures are well-suited to modern home design. They can be found in a wide variety of colors, are pest-resistant, and are easy to care for. Because succulents store water in their thick, fleshy leaves, they are native to regions with long, dry seasons. In our area, they are best grown as indoor houseplants that bring beauty and interest year-round.
According to Amy Scipioni, buyer and succulent expert at Floral & Hardy, succulents can be grown as individual plants, or grouped together in interesting arrangements. Best of all, she claims, is that you don't need to have a green thumb to grow succulents. "Because they are drought-tolerant plants, they can thrive on neglect," says Amy. "Place them where they'll receive 6-12 hours of bright, indirect light each day, but don't put them in a closed terrarium, as that environment is too humid for them."
Amy shared some pro tips with us for successfully growing these charming plants:
1. Choose the right container. Use a container that provides good drainage at the bottom. For containers without drainage, add small stones at the bottom to improve drainage, and be sure to water sparingly.
2. Water succulents carefully. "The worst thing you can do is over-water them, as that will rot the roots and kill it," says Amy. She recommends dampening the soil so that it's as moist as a wrung-out sponge. Then, wait until the soil is nearly completely dry before watering again: "About every seven to ten days is usually good enough."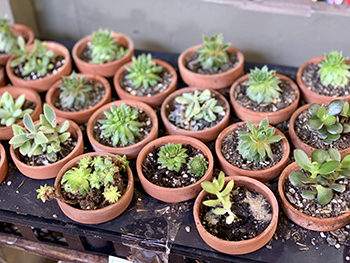 The plant experts at Floral & Hardy of Skippack have designed the new Succulent Bar at the Philly Home + Garden Show like a salad bar, where you can select from a variety of decorative containers, fill them with well-draining soil and beautiful succulents, and add decorative "toppings" (such as moss or small rocks) to create your own special succulent planters. Let your creativity flow and have fun growing these savvy plants!
Visit the Succulent Bar from Floral & Hardy of Skippack at the 2019 Philly Home + Garden Show, and visit Floral & Hardy of Skippack for garden and gift items year-round at 4007 Skippack Pike in Skippack, PA. Get your tickets now and save $3!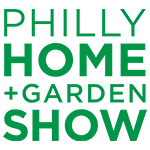 FEBRUARY 15-17, 2019
GREATER PHILADELPHIA EXPO CENTER AT OAKS