Get to Know: Madcap Cottage
Known for their sophisticated yet whimsical use of color and pattern, the design duo Madcap Cottage are captivating the world with their enchanting style, and consumers are snapping up Madcap Cottage-branded home decor lines as quickly as the duo can design them. They are keeping busy announcing new design and business ventures, in addition to speaking at events such as the Philly Home + Garden Show.
But the authors of Prints Charming: Create Absolutely Beautiful Interiors with Prints and Patterns told us that they're especially excited for the Philly Home + Garden Show because they enjoy visiting our area, and are admirers of some of our cultural institutions, citing Wayne's Chanticleer Garden as a source of inspiration for their own home garden.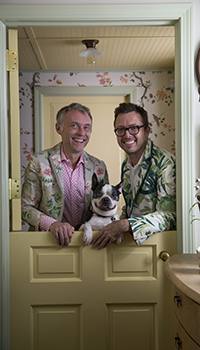 Inspiration is a topic cited frequently at Madcap Cottage's popular Instagram account. Although they travel regularly to various global locales, they pointed out to us that "a walk around the block can be just as inspirational as a trip to an exotic location - it's important to just keep your eyes open, and be open to what speaks to you, whether you find it in books, fashion, museums, hotels, or the Philadelphia Flower Show."
Don't miss Madcap Cottage when they present "From Drab to Fab: How to Make Your Home a Knockout with Prints, Patterns and Color" and conduct individual, two-minute consultations at the Philly Home + Garden Show on Friday, February 15 and Saturday, February 16. Get your tickets now and save $3!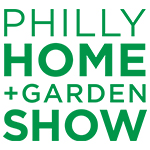 FEBRUARY 15-17, 2019
GREATER PHILADELPHIA EXPO CENTER AT OAKS
Feb 7, 2019, 21:09 PM